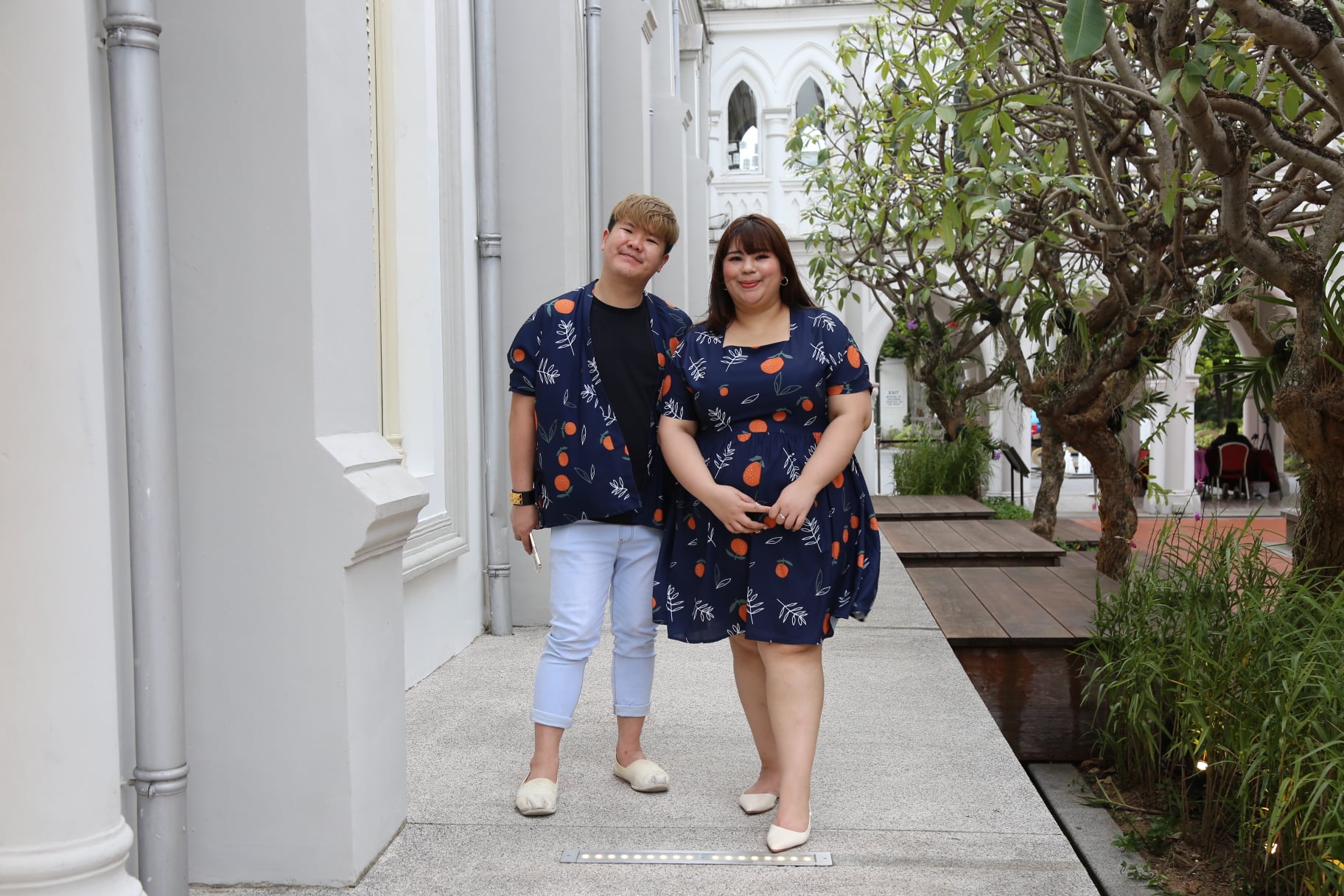 About Love.PrettyPlus+
Love.PrettyPlus+ was born from the passionate vision of Xindy at the young age of 21. She firmly believes that plus-size ladies should have a vibrant and diverse wardrobe, just like their standard-sized counterparts. Our mission is to break away from the "boring" black outfits and provide plus-size ladies with fashionable clothing options that are both stylish and budget-friendly.
Our Journey
In 2016, we took a significant step forward by launching our self-manufactured label, "Love+." Xindy and Ray combined their creative ideas and worked closely with our talented designers to develop clothing that complements the unique proportions of plus-size ladies in Singapore. Our garments are designed to empower and enhance the confidence of every plus-size woman.
Expanding Our Horizon
In 2020, we embarked on a new direction, evolving from being just a clothing retailer to becoming your ultimate one-stop destination. At Love.PrettyPlus+, we aim to have you covered from head to toe. We proudly introduced our Love+ lingerie series, including bras and panties, as well as the Love+ Pyjamas series, featuring both cotton and satin materials. We also understand the struggle of finding wide-fit shoes, which is why we now offer Love+ shoes in sizes up to 43. Additionally, we expanded our size range, now catering to sizes from UK10 to UK24.
The Journey Continues
Our commitment to you doesn't stop with clothing and accessories. We're constantly exploring new possibilities and upcoming launches, including activewear and sportswear. We're also excited to introduce various promotions such as birthday specials, friend referral offers, and monthly deals to make your shopping experience even more delightful.
A Heartfelt Thank You
We want to express our sincere gratitude to all the wonderful ladies who have supported us and provided invaluable feedback. Your support motivates us to work even harder and strive for continuous improvement. Our goal is to be your one-stop station for all your fashion needs.
Get in Touch
If you have any questions or inquiries, don't hesitate to contact us via WhatsApp at +65 9025 5421 or email us at love.prettyplus@gmail.com. We'll do our best to respond within 2-3 working days.
For Collaborations
If you're interested in collaborating with us, reach out to us via WhatsApp at +65 9025 5421 or email us at love.prettyplus@gmail.com. We're eager to explore exciting opportunities and partnerships and will respond promptly within 2-3 working days.
Thank you for being a part of the Love.PrettyPlus+ journey. We look forward to making your fashion dreams come true.